Yellowstone & Grand Teton NP Animals
Yellowstone & Grand Teton NP Landscapes
Olympic & Mt Rainier National Parks 2008
COPYRIGHT ON ALL IMAGES
I recently made a trip to Austin. I was only there a few days, however I took a little time to look around. One of the interesting sights in Austin is the Congress Avenue Bridge. Each year over 1.5 million bats make their home under the bridge. Each might near sunset, they all take off for the evening. It is an amazing sight. You can find more information on the bats at http://austin.about.com/cs/bats/p/bats.htm. One of the best ways to see the bats is by riverboat. They have several cruises that will take you on a nice little cruise down the river and then stop on the bridge facing the sunset for you to watch the bats depart. Unfortunately, the night I was there is was extremely overcast. I was not able to get as many photos as I would have liked. I have included photos from the cruise. The first one is looking at another one of the boats. You can see what look like smoke trails in the sky. These are actually departing bats. I wish the weather had cooperated and I could have gotten more photos.
The following pictures are also from the cruise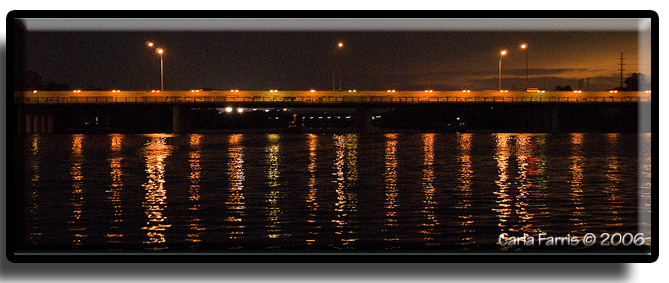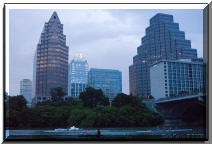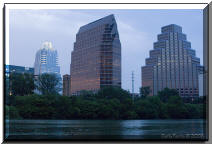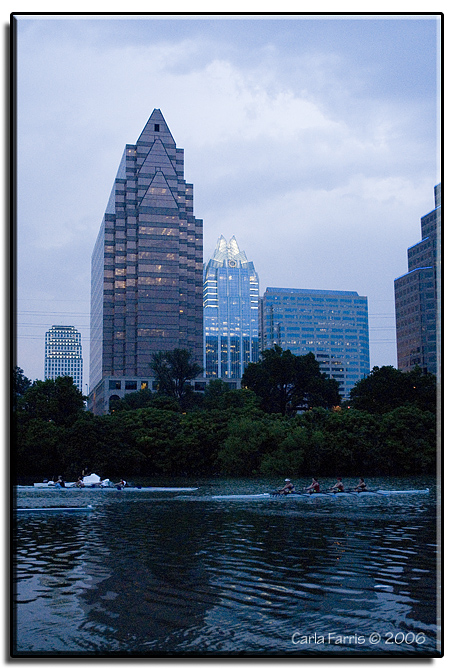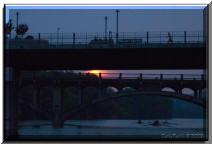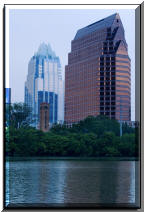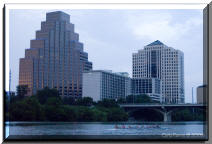 My final day in Austin, I decided to go to McKinney Falls State Park. It was a beautiful park and was very relaxing.