Page 1 Page 2 Page 3 Page 4 Page 5
DEATH VALLEY NATIONAL PARK
This January, I started off the year with another Lightchase Photography Tour. I can't think of a better way to start the year off! A tour to Death Valley National Park, Alabama Hills, and Mono Lake Tufa State Reserve. We started out our trip in Las Vegas and drove to Death Valley. The evening we arrived at the park and the following morning, we photographed at the Stovepipe Wells Sand Dunes. There were very few footprints, the ripples were undisturbed, and allowed us a perfect opportunity to shoot.
I was amazed at how much the color of the sand changed, depending on the camera settings and the angle of the sun.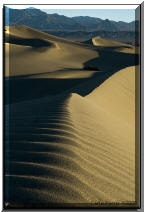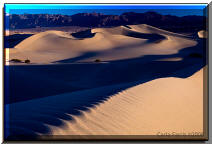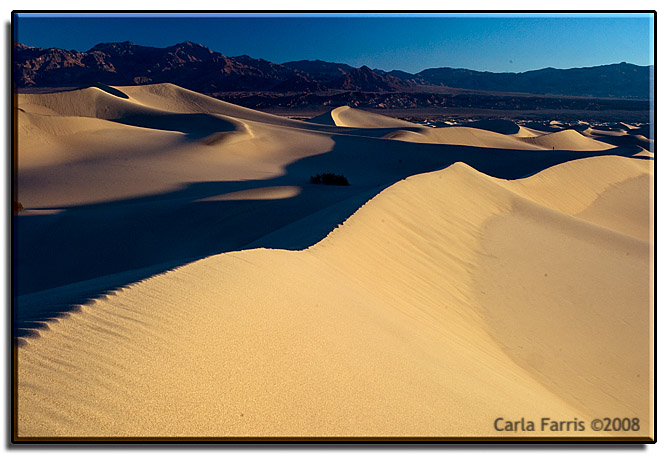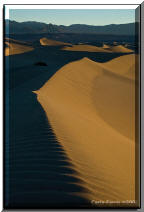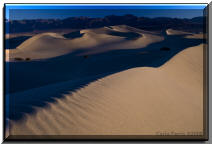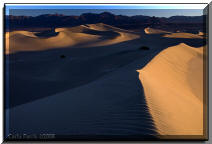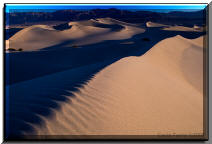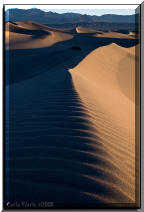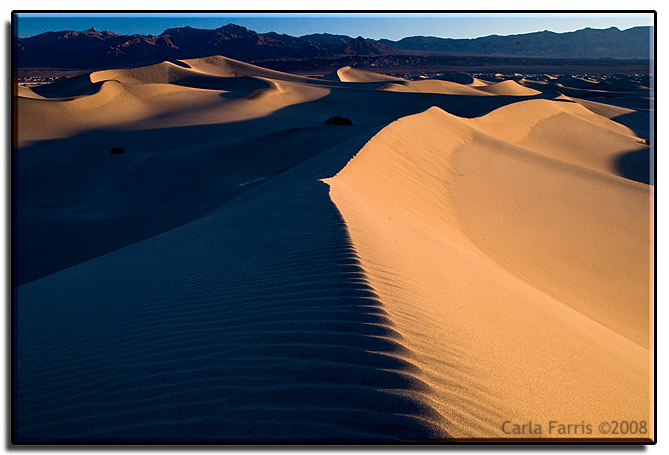 I continued to shoot as the sun when down, giving a slightly blue look to everything.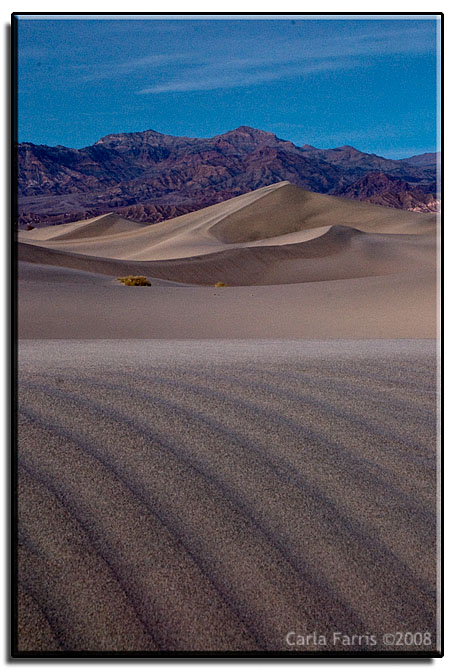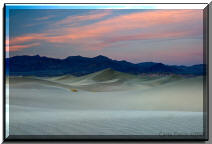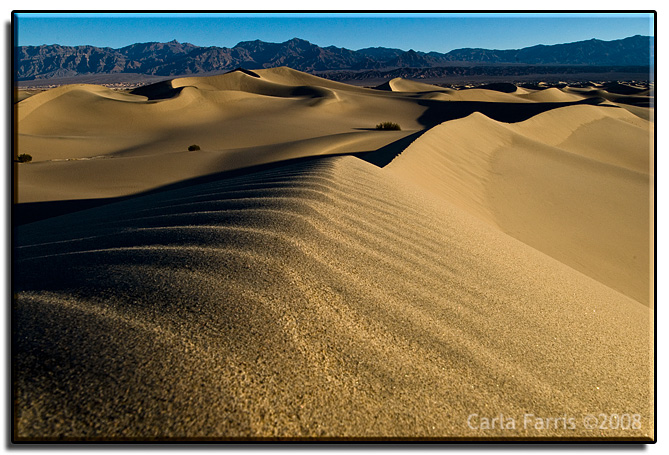 After leaving the sand dunes, we moved on to the lowest part of the park. We were approximately 282 feet below sea level at Badwater. We could hear the salt formations crunching as we walked along the path.
Kneeling in the salt covered landscape, I could only imagine being stranded in mid summer, the sun beating down, and no water in sight!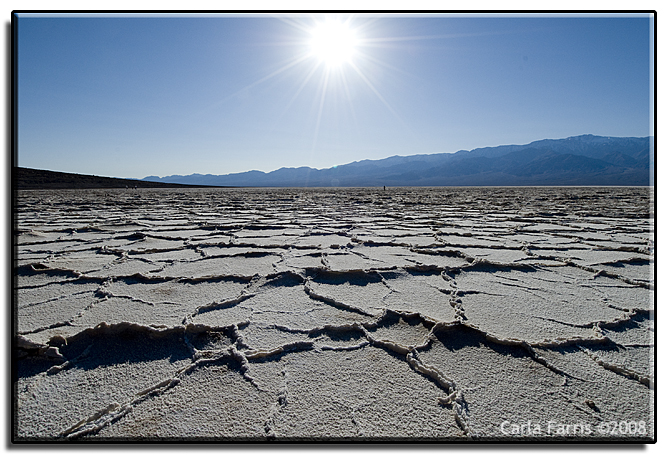 Getting down close to the salt, you could see the delicate formations. This entire area was made up of formations just like these. It was amazing to realize that such a harsh landscape was made up of something so delicate.
As the salt is exposed to the elements, it has become slightly discolored. However, the salt in the center of these formations, was a much brighter white, clean. This white gave a glimpse of how white this area must look when the water first evaporates.
Our journey continues on the next page.